Energy investment
Invest in energy independence
Why install a photovoltaic system?
Of course one would have different reasons for this, but here are some examples.
Lower electicity costs
Increase in property value
Security for any future electicity price increases
Possible power outages
Protection of the environment
Fast payback time. In northern Europe the repayment period is about 10-14 years. Here in Costa del Sol the repayment period is around 5 years!
Many of our customers have installed solar cell plants in recent years and we help our customers with total solutions through our partner.
StorEdge
TM

: Optimizing Self-Consumption

SolarEdge´s StorEdge DC coupled storage solution allows home owners to maximize self-consumption and to enable energy independence. Unused PV power is stored in a battery and used when needed to maximize self consumption. The solution is based on a single inverter for both PV and storage. Existing SolarEdge systems can be upgraded to the StorEdge solution.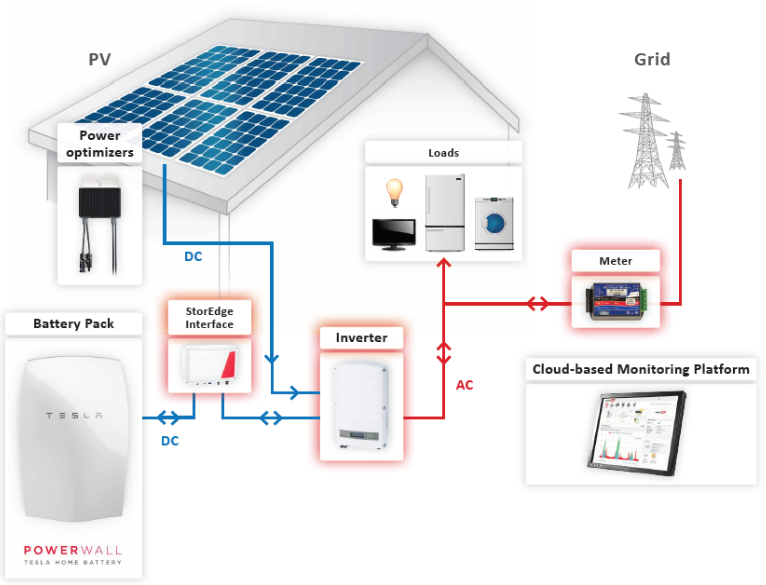 More Energy
DC coupled solution allows high system efficientcy
PV power is stored directly in the battery
No additional conversions from AC to DC and back AC
Model-level power optimization for more power harvesting.
Simple Design & Installation
A single inverter for both PB and on-grid storage
Outdoor installation allows flexibility in battery location
No special wires are required – utilize the same PV cables
No high voltage & current during installation and maintenance
Enhanced Safety
PV array and battery voltage designed to reduce to safe voltage upon AB shut down
Compliance with VDE 2100-712
Full Visibility
Monitor the battery status, PV production, and self-consumption data
Smarter energy consumption to reduce electricity bill
Easy Maintenance
Remote access to inverter/battery software
Easy access to the inverter during maintenance (outdoor installation)