Be adventurous with extreme sports
Be daring and try an adventure sport like climbing, caving or 4×4 driving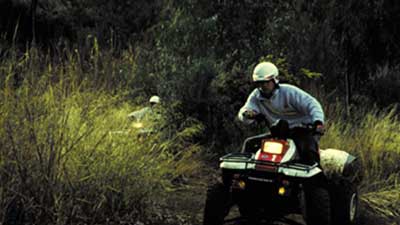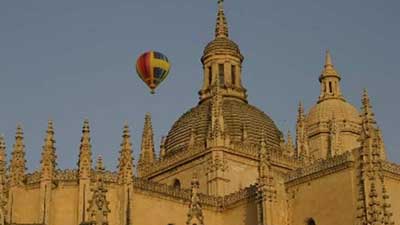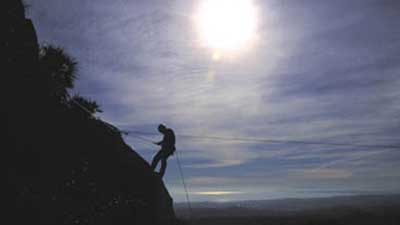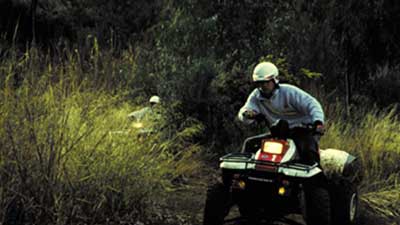 Be adventurous with extreme sports
Are you the adventurous type, who wants to try everything at least once? Then here you can try almost anything, whether it is climbing, caving or 4×4 driving.
Climbing
Andalucia can offer a real challenge for those of you who don't find hiking exciting enough. Here you can find some of Europe's best climbing areas outside the Alps. Sierra Nevada offers the most extraordinary climbing in the region but near by Sierra de las Nieves can also be challenging. However, climbing can be a dangerous activity and nothing you should try without proper equipment and knowledge.
Caving
Discover a hidden part of Andalucia's natural beauty by exploring some of the many natural caves in the area. In close by Sierra de las Nieves or the El Torcal Nature Reserve you can find exiting caves to study but don't forget that entering a cave can be very dangerous and in some cases prohibited without official permission.
Motor biking – Off road
Does exploring the most inaccessible parts of the country side, preferably on a motor bike, sound like your thing? Then Andalucia is the right place for you, the region offers thousands of trails and the route information is often less to nothing. There are several places on the Costa del Sol where you can hire a bike and head on into the unknown.
Jeep Safari
If you rather transport yourself on 4 wheels you can choose to explore the region using a 4×4 vehicle or quad bike. There are several organised safaris and day trips available that will take you out in the rough terrain, up the mountain tracks or along dried up riverbeds.
Up in the sky
Get a new perspective, try ballooning, paragliding or even micro lighting and see the world from above. Ballooning has become a really popular sport in Andalucia. The climate and the beautiful countryside makes it a popular destination in Europe. Here ballooning is available all year round and the peacefulness of slowly floating high above land is hard to beat. For the more daring and experienced flyers paragliding and micro lighting is also available.