Beautiful sights to visit in Marbella
Beautiful places at a walking distance like Marbella – Puerto Banus – San Pedro de Alcántara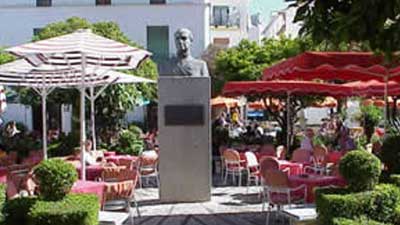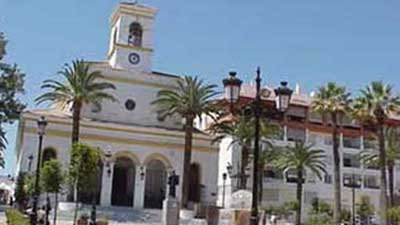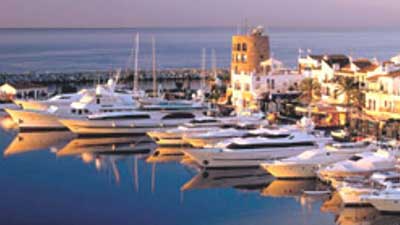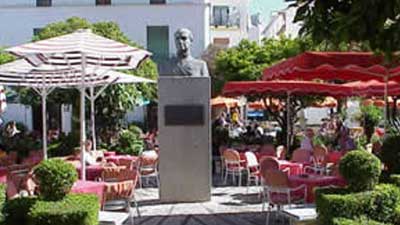 Beautiful sights to visit in Marbella
You don't need to drive off in order to see some splendid sights; you don't even need to take the car. There are beautiful places to visit at a walking distance.
Near by sights
Marbella
The Costa del Sol is considered to be the Spanish version of the French Riviera which should make Marbella Spain's answer to Saint Tropez. Marbella is a luxurious resort town, no question of that, but there is also another side to it. If you visit the old town you will see a different Marbella. Here the atmosphere more resembles a small village than a luxury resort. The sweetest place is perhaps La Plaza de los Naranjos, the "Orange Square" from the 15th century with the 16th century town hall. Why not just sit down, there is a lot of cafés, and feel the atmosphere. When you explore Marbella don't forget to take a walk along the coast on the beautiful promenade Avenida del Mar, the "Paseo Maritimo" towards Puerto Banus.
Puerto Banus
If Marbella is St Tropez then Puerto Banus could be the equivalence to Monte Carlo. Here you are bound to bump in to celebrities whether it be film stars, royalty or otherwise rich and famous.
Puerto Banus is mostly known for its celebrity factor but there is more to it. The marina probably is one of the most astonishing "yacht parks" in Europe but it is at the same time a place to relax in with a cup of coffee in the morning before it gets busy. And the promenade from Marbella to Puerto Banus and further to San Pedro is really a beautiful walk.
San Pedro de Alcántara
Want something less flashy then San Pedro is a sight for sore eyes. Only 10 km from Marbella but yet refreshingly unspoilt this village is situated along the coast connected with Puerto Banus by a beach promenade. Here you can enjoy a calm and quiet life without having to lower your standards of quality. The action is never far off and enjoying a peaceful walk to the central plaza in Nueva Andalucia or visiting the Thursday market can be just as pleasant.
Are you looking for a place to rent in marbella?
If you are looking for a holiday home or long term rental in Marbella please have a look at our properties in Marbella area.